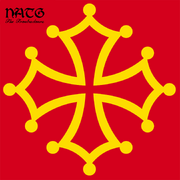 Nathan And The Gregs EP
Name
The Troubadours EP
Tracks
4
Total length
14m:25s
Recorded
Hastings, East Sussex; November 2011-August 2012
Composer
Matthew Bellamy: 2 tracks; Nathan Hunt: 2 tracks
Artwork
Nathan Hunt
Format
CD, Digital Download, CDr
Catalogue #
NATG82EP
Release date
28th August 2012: Digital Download; 11th November 2012: CD
EP Chronology

<

The Troubadours EP

>
Search For The Dugong EP
Information
Edit
The Troubadours was originally a demo titled Account Of The Stars, also known as Ἀστρολογία, but when it was decided to turn it into an EP, the artwork and name was changed. Account Of The Stars later went on to become it's own demo.
Greg stated that if he could, he would change the name of the band to The Troubadours, however, there is already an English band with that name.
The artwork to the Troubadours is the flag of Occitania, the area in which Troubadours originated in the High Middle Ages.
Tracklisting
Edit
EP and 4 track demoEdit
Back to discography.